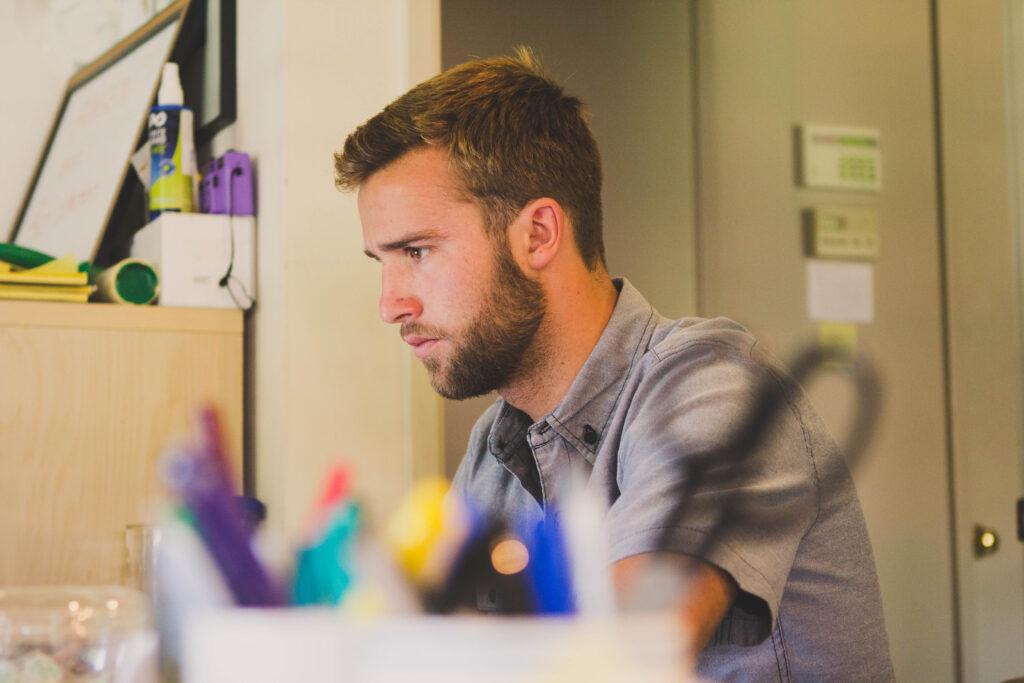 Engineering is Our Passion
(Elcom) has a team of highly experienced engineers from multiple disciplines including MW and RF hardware design, digital design, embedded software, PCB design, ME design, schematic layout, and systems software including GUI. Our combined design experience exceeds one hundred man-years. Our primary focus is on bringing the design to reality. Their talents are very well versed in combining MIC, MMIC, Hybrid Thin, and Thick Film technologies all packaged in a single unit. With the aid of the latest CAD tools, simulation software, test equipment and most importantly, engineering initiative, (Elcom) has accomplished numerous engineering projects beyond the reach of most of our competitors. Our ability to meet or exceed the most challenging customer requirements is the reason why we are the "go-to" company when defense and communication companies require exceptional designs for tough requirements.
The performance of any RF chain or RF subsystem is dependent on multiple design considerations of the many building blocks that are joined together at the module and system level. When customers require maximum RF performance in their application, (Elcom) is their partner of choice. Our engineering team reflects a critical mass of technical core competencies unmatched in the industry. They include: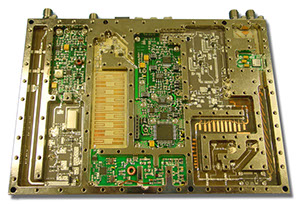 PLL Algorithms and Topologies
High-Frequency Filter Design
Low Phase Noise Oscillators
Fast Switching Synthesizers
RF Digital Signal Processing
Compressed Form Factors
Reduced Footprints
Low Power Consumption
FPGA Design and Embedded Software
System-level software and GUI
Design
With (Elcom's) approach of "built-in quality", each individual station has undergone an exceptional level of training on the most up-to-date manufacturing techniques, including ESD protection. In support of these core competencies, (Elcom) has invested in the infrastructure necessary to test, debug and produce solutions for our customers. This includes:
Agilent ADS and Genesys RF EDA
OrCAD PCB Design
Pro Engineer 3D CAD
MATLAB
AutoCAD
LPFK ProtoLaser 100 Laser System
HALT HASS Test Chamber
To facilitate tuning and testing, each station is equipped with Spectrum Analyzer 9 KHz to 26 GHz signal source, Scalar Analyzer, scope, temperature plates (hot and cold) and microwave power meter. Test stations are computer-controlled with application-specific software developed to make typical measurements. (Elcom) produces highly sophisticated microwave subsystems for major programs, some having production runs as long as 15+ years.
MMIC Dry Storage
RF & MW Module Assembly
LabView ATE
Testing Capability up to 40 GHZ
RF Cable Assembly
Hermetically Sealed Packaging
Wire Bond Testing
100% Burn In
MICRON Geometries (GaAs)
Chip: Wire Hybrids
Thin Film Circuits
Infrastructure
In our NJ location, we focus on R&D, prototyping, low rate production, and full-rate production is outsourced to benchmark subcontractors.